---
Screenshot of video call meeting including three participants waving at their cameras during the workshop portion of the 'Break-Up Art' workshop. Collaborators include Shyama Sivaraman.
BREAK-UP ART: USING DATA VIZ TECHNIQUES FOR ART-MAKING

ACROSS RCA | London, England

Hypothesis: A data set, e.g. words, colors, time, feelings, and metadata, can all be used as the skeleton, foundation, or inspiration for a work of art similar to how artist draw inspiration from music, literature, or personal experiences.

Method: Presentation of my and collaborator Shyama Sivaraman's previous work both inspired by randomly accumulated data sets through a workshop format and invite colleagues to our method.

Insights: Thirteen people at presentation and three people at workshop. The disparity in attendance may be due to scheduling, interest levels, or sensitivity to the workshop's core topic: heartbreak or lost love. They delivered data-inspired, beautiful, and thoughtful work which suggests data sets are a reasonable point of inspiration–like abstracting boring graphs…

Impact: Attendees reported feeling emotional
relief from their heartbreak by going through our workshop - not entirely, but some relief due to the process of sharing both verbally and visually. These artworks acted as storytelling aids to help in recalling difficult experiences.



---
A collection of paper slips with the phrase 'It Depends…' printed in multiple native languages of members in the audience. Some slips include handwritten feedback. Collaborators include Lara Rodgett; Jung-Hsiang Eric Hseih; Joseph Oliver.
IT DEPENDS…: COLLECTIVELY DEFINING COLLABORATION
HUB 3! RESEARCH GROUP | London, England

Hypothesis: It will be easy to collectively define collaboration between four researchers interested in improving design for social good.

Method: Writing workshops geared towards drafting a document the hub agrees is suitable in representing each individual research practice. Workshops resulted in a manifesto and a public presentation which incorporated audience participation.

Insights: Ultimately, collaboration, despite similar interests, was not easy because each researcher brings a different bias, skill, and cause they're interested in.

Impact: For some attendees, incorporating audience participation into the presentation emphasized how they viewed the role of feedback and global awareness in research. This feedback was handwritten and returned to us on the multilingual paper slips we distributed in order to activate the presentation audience.



---
Screenshot of a manually generated fake identity narrowcasted on Instagram by Michelle Devlin to group. Collaborators include the researchers Shyama Sivaraman and Jung-Hsiang Eric Hseih.
RUMOUR HAS IT: FAKE IDENTITY MAKING W/ DATA ANALYTIC TOOLS
TRANSMISSIONS THINK TANK | London, England

Hypothesis: We can easily generate fake identities for people we see simply passing by through tools provided and used by Instagram, Google, and Facebook for tracking user data.

Method: Speculative Design and humor writing including using: Instagram Stories feature to modulate, visualize and narrowcast fake identities; Meta Ad Library for descriptors of human interests then turned into storytelling elements; Google dice roll to randomly generate numbers aimed at enhancing the absurdist humor of the work by incorporating irrelevant details.

Insights: We produced a viable workflow for generating fake identities due to our modular method to how we chose fake names, numerical values, and interests. The humor of this speculative design emerges in the inclusion of seemingly irrelevant details and incongruencies in what we expect a person to be interested in based on appearnace. Expectations of a person's interests solely based on appearance are false in most cases and can be potentially harmful as well.

Impact: With the help of creative technologist or programmer, this workflow could become an AI tool intended for creative inspiration, but has the potential to cause harm in subtle ways.



---
Three adjacent slot machines comprised of backlit panels of primary colors share a crowning piece of signage that entices passersby with the prospect of riches. Welcome 'House of Fortune' typeset set in a 'Karate, Wonton, Chop Suey' font and flanked by British currency symbols, random hanzi, and dragons.
DISSENT AGAINST 'KARATE, WONTON, CHOP SUEY' FONTS
TRANSMISSIONS THINK TANK | London, England
Hypothesis
: The racist history of both England's and United States' imperialist pursuit evoked a sense of unease when I stumbled upon the signage fort his slot machine. Perhaps there's more to it – I'm a sensing a
design made out of ignorance
.
Method
:
Content analysis
through
photography
of public signage around entertainment center, e.g. Brighton Pier, and
auto-ethnographic writing
critiquing signage typographic design
Insights
: The style of the
font
used on this slot machine to spell out
'House of Fortune'
is considered by some Asian-Americans, including myself, as
culturally insensitive
as their shapes rely on racist stereotypes created by ignorant designers. Read more on ︎︎︎
typeroom
.
Impact
: An
additional reference for the growing dissent
against 'Karate, Wonton, Chop Seuy' fonts created without cultural knowledge.
---
The working character of Stencil which includes enlarged text to show detail and all the text typeset at a significanlt smaller size to visualize the quantity of letterforms created. Inspired by Laura Meseguer's ︎︎︎
Sisters
. Sketch by
︎︎︎Dr. Ken Lunde.
Collaborator includes Chorong Kim of
︎︎︎Sandoll Inc.
STENCIL: MULTIDISCIPlINARY KOREAN FONT RESEARCH + DESIGN

SANDOLL INC. | Seoul, South Korea

Hypothesis: If I extrapolate design conventions used for creating fonts for English to Korean characters, I will be able to extend the character set of an existing English font to include Korean with ease.

Methods: Visual analysis and experimentation: review key elements of English font reference; iterative drawing experiments of Korean characters; collaboration with native-speaking font design mentor. Secondary research into cultural, historical, and philosophical elements behind Korea's indigenous script, Hangul.

Insights: I ran into many roadblocks in creating this font - no ease - due to: the universal fallacy, especially in design approaches I learned in Euro-centric institutions; lack of Korean language comprehension which ultimately led to studying Korean properly so I could acheive an intermediate level of literacy. Language learning elevated my research process by improving communication with my native Korean-speaking mentor and broadening my understanding of the design logic of Hangul.

Impact: Peronsally, this research led me to a profound re-evaluation of tacit knowledge, especially what I learned during my time at Euro-American academic institutions and a passion for post-colonial discourse.



---
Sample of VTC Martin designed for Tré Seals
︎︎︎Vocal Type.
Creative Direction by
︎︎︎Firebrand Creative House
.
BLACK TYPE DESIGN FOR QIPOC+ MENTAL HEALTH EDUCATION

MINDFULNESS FOR THE PEOPLE | Madison, Wisconsin

Hypothesis: The creation of this project is rooted with the saying and belief, 'Rest is Resistance.' Rest, meditation, and self-love practiced through MFP mental health education parallels the resistance of protesters pushing against the systemic inequality U.S. government. Thus, we need a font that embodies rest, resistance, and centers blackness.

Method: Secondary research through blog posts compiling various Black Font Designers' name and searching through Adobe Fonts Designer profiles. Visual analysis through comparing letterforms of multiple, different fonts to test which style was an appropriate style for the organization.

Insights: Black Font Designers listed in the blog posts typically published there fonts on personal websites or small font market websites. One prominent Black Font Designer not listed on Adobe Fonts is Tré Seals d.b.a. Vocal Type.

Impact: We went forward with VTC Martin due to its visual connection to Civil Rights Movement protest signage and Dr Martin Luther King Jr. Also, the difficulty in finding Black Font Designers through Adobe Fonts necessitates a breakdown of the racial representation on the service. See ︎︎︎RECENT RESEARCH for a follow-up.



---
Marker and paper sketch of dense Korean characters in order to establish minimum amount of space for drawing line strokes. Collaborators include Chorong Kim of Sandoll Inc.
BRIDGE KR: KOREAN EXTENSION OF AN ENGLISH PIXEL FONT

BIRD FANG STUDIO | Poughkeepsie, New York

Hypothesis: If I figure out the minimum amount of space needed to draw a Korean character, I will be able to design a basic grid system to draw any Korean character regardless of density.

Methods: Visual analysis through quantifying the minimum number of strokes and in-between spaces needed to be legible. Digital drawing of approximately 350 Korean characters through the use of the grid feature on Adobe Illustrator.

Insights: The character set was fairly simple to construct and met basic legibility, it was determined through feedback from a native-speaking mentor that it had low readibility due to the lack of curved forms and oversimplication of the overall script.

Impact: My visually-oriented and compact-crazy approach resulted in a novel style, but ultimately unusable for reading. It may be more appropriate for artistic purposes or for electronic screens at transportation hubs.



---
Overlaid images of characters 'a' & 'c' from museum items
MPM.MA.055
(red) and
MPM.MA.035
(blue) Collaborators include Jan Van der Linden. Photo courtesy of
︎︎︎Krassen Krestev
.
AUGUSTINE: SEEKING ATTRIBUTION FOR THE UNATTRIBUTED

PLANTIN-MORETUS MUSEUM | Antwerp, Belgium
Hypothesis
: The
unattribute design
[
MPM.MA.055
]
shares
strong visual
similarities
to an
attributed design
[
MPM.MA.035
]. If I
overlay images
from each, there will be similarities to
support an attribution
.
Method
:
Visual analysis
through
overalying images
of the unattributed and attributed design and
compositing many versions of a control character 'A'
extracted from other designs contemporary to both the unattributed and attributed design.
Quantitative analysis
through
Adobe Illustrator
to
digitally measure the widths of letterforms
from each design using hi-res photographs.
Primary analysis
of historical data such as
creation dates
and the
family histories
of relevant punchcutters.
Insights
:
Overlaid images
revealed
nearly identical
letterforms. Punchcutting is a highly skilled process, so it's unlikely two different punchcutters cut similar designs. Other names were eliminated from attribution due lacking resemblance to the control.
Creation dates and family history
were
also
in
aligned
with historical data of the unattributed.
Impact
: This research has culminated into support documentation for a
plausible attribution
of museum item
MPM.MA.055 to Jean-Baptiste van Wolsschaten
, attribution holder of museum item
MPM.MA.035
.
---
Sample of six 'Q' images from a collection of ~300 images taken over the course of two years while predominantly visiting grocery stores in the Northeastern region of the United States. Photo courtesy of Michelle Devlin and published on
︎︎︎@Q_HAUL
.
Q-HAUL: A PHOTO COLLECTION OF Q'S IN DAILY LIFE

BIRD FANG STUDIO | Poughkeepsie, New York

Hypothesis: If I collect images of only the letter 'Q' on various types of product packaging, I can then organize the images by product genre, e.g. snacks, to determine the most common font or font style used for a variety of product genres.

Method: Visual analysis through photography. Content analysis by documenting the word associated with each photographed letter. The letter 'Q' was chosen due to it's uncommon use which made for a manageable scope of the research opposed to choosing a vowel.

Pending...


---
An enlarged and small version of an image placed across a spread containing about 200 photographs of 'dads with cameras'. Printed with luluXpress. Photo courtesy of Michelle Devlin.
DADS WITH CAMERAS: AN ODD TOURIST'S VIEW OF TOURISTS

BIRD FANG STUDIO | Poughkeepsie, New York

Hypothesis: Individuals who identify as men, or self-proclaimed 'dads' typically carry around DSLR cameras when they go on vacation or tour a new city. The DSLR camera stands in as a status symbol to represent financial stability as an arguably frivolous tool given the prevalence of smartphone cameras and allows for these individuals to exercise the male gaze without restriction with a vaguely phallic object.

Methods: Visual analysis through photography then the photo collection was compiled into a book.

Insights: Although there were a variety of camera models and sizes, the most common type of camera a masculine presenting individual carried during trips across Northeastern America to historical landmarks with the DSLR. The validity of my hypothesis in relation to the male gaze needs further investigation through critical media studies and/or anthropology.

Impact: Accumulating all these images has led to the process of submitting proposals to various publishers interested in humor and/or ethnographic field work.



---
Handstitched, printed, blue paper booklet of literature review typeset with 8-bit font and drawings, all by Michelle Devlin.
VIDEO-GAMES: LINKING TENSIONS IN GENRE CATEGORIZATION TO STEREOTYPICAL REP. OF GENDER

RISD HPSS | Providence, Rhode Island

Hypothesis: Limited video-games categories influence stereotypical representations of people, especially women, people of color, and LGBTQIA+ characters.

Method: Secondary research through journal articles about video-game categorization, video-game hardware manufacturing, video-game software development, and the gender and racial stereotyping of characters.

: Although there is no direct link between video-game categorization and stereotypical representations of gender in this work, I noticed a broader issue. Both video-games and mainstream ideas of gender suffer from a conceptual link - ideological roots in an absolute good and evil; little room for in-between-ness. This split lends itself to false binaries in grouping things of a similar nature.

: Proposed a new system for video-game categorization including nine categories which mirrors the character ideological sorting of Dungeon and Dragon players, a well-known system among video-game fans, and to improve upon the range of the previous binary system.





2018
MAY



︎
---
Drawing of an abstract timeline of the history of the United States' military presence on the island of Guam. The jagged lines represents the decline and increase of various populations on the island including birds, snakes, and military personnel. Drawn by Michelle Devlin using Adobe Illustrator.
PARADOX-PARADISE: THE GAMIFICATION AND MILITARIZATION OF NOSTALGIA

RISD GRAPHIC DESIGN | Providence, Rhode Island

Hypothesis: If I use the term 'war games' to inspire my visual exploration of nostalgia, I can create a visual system which connects symbols common in war-themed video-games and the gamification of war.

Method: Secondary research about the island of Guam's military history, in addition to current events, and autoethnographic writing reflecting on the role of video-games in forging childhood friendships against the political backdrop of the U.S. militarization.

: The exploration ultimately produced dark, 'exposing-the-underbelly' type of tone thinly veiled with a fun, arcade visual system. Such juxtaposition of content and form led me to consider how the spinning of current events by some facets of local media and our government keep the opinion of people at bay - that all this military activity is just a game at the expense of lives, land, and truth.

: Upon sharing about my experience in developing this design research, I inspired another researcher to develop her own type of visual exploration regarding her personal history and life long connection to Japanese calligraphy.



---
Handstitched paper booklet of gridded paper whose cells are filled with different abstract shapes. Two artworks were observed to create these abstract charts as a way to visually quantify shapes of an artwork. Drawn by Michelle Devlin.
BOXES: DISTILLING OBSERVATIONS THROUGH GRIDDED PATTERN DRAWING
RISD GRAPHIC DESIGN | Providence, Rhode Island

Hypothesis: If a visual coding system is created to distill an image into symbols, an artwork can be quantified into a ratio of shapes in a similar why a color can be quantified in a system like hex codes or RGB values.

Methods: Visual analysis through pattern drawings that includes a visual coding system of each shape used across ten participant drawing booklets. Shapes are then organized into a grid which distills each participant's drawing into a grid. Each grid cell represents a percentage of the participant's drawing using that shape in order to create a deconstructed and simplified version of their drawing broadly showing the prominence of each drawing's shapes.

Insights: The current visual method lacks clear-cut quantification of each artist's used shapes, but it is currently a novel way to generate drawings. This creative method could be improved for precision if desired.

Impact: If a coding system is further refined, this may be useful towards quantifying the originality of an artwork and contribute to discourse on intellectual property.



---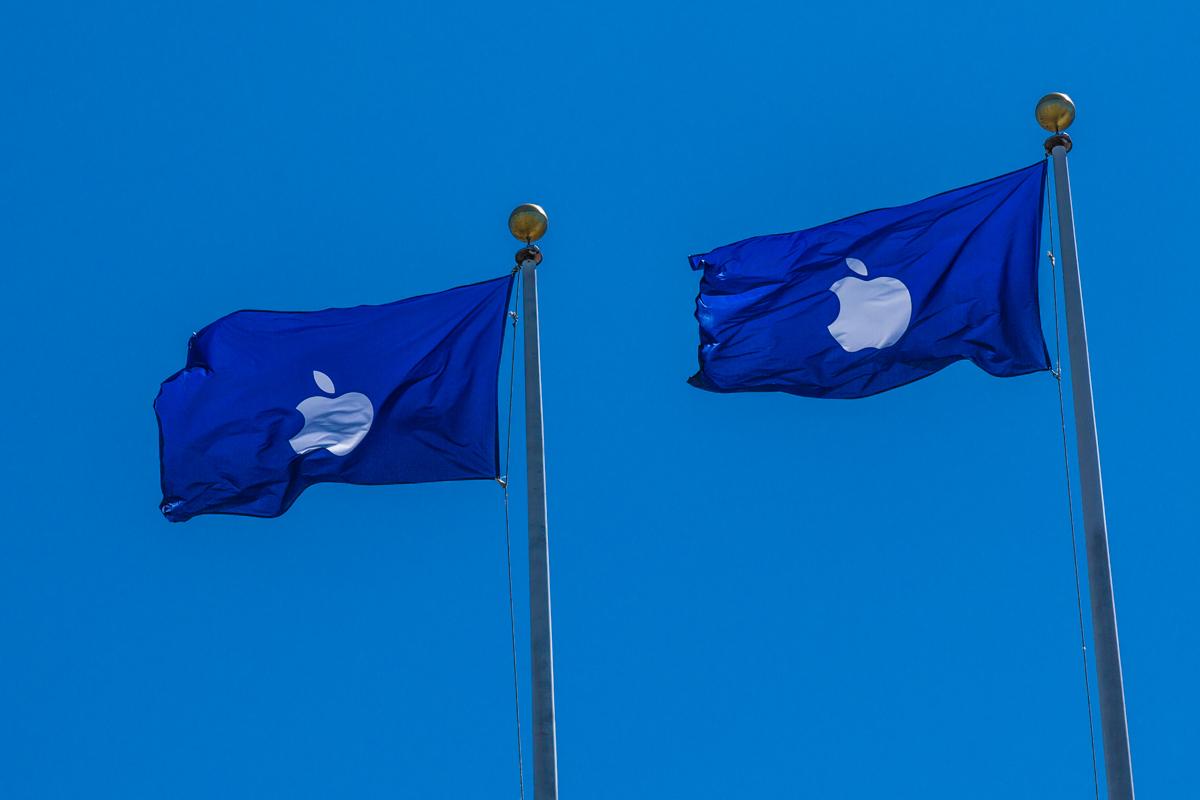 Two royal blue flags emblazoned with a white Apple Inc. logo flying backwards in the wind against a clear blue sky. Photo courtesy of
︎︎︎Randy Young
. Original image source is unknown.
IS THERE A LINK BETWEEN APPLE'S BRAND IDENTITY AND AMERICAN EXCEPTIONALISM?

RISD HPSS | Providence, Rhode Island

Hypothesis: Apple has become a global success due to its brand identity system which relies on white, Euro-centric design conventions bolstered by the social phenomena of American Exceptionalism, or the belief that the United States is either distinctive, unique, or exemplary compared to other nations.

Methods: Secondary research on the visual design of political propaganda. Visual analysis of Apple Inc.'s marketing, e.g. website, products, communication.

Insights: Although Apple's global success cannot be directly linked to the social phenomena of American Exceptionalism, Apple's success can be attributed to its reliance on Euro-centric design conventions. These conventions dominate the global design industry. Such design conventions, determined by a powerful few, largely determine the standards of excellence, thus becoming popular in demand and leading to financial success. The U.S. then leverages it's self-perceived unique sense of self, or American Exceptionalism, to confidently market its product around the world with a similar relentlessness to propaganda aimed at garnering national pride, except that it has been translated towards brand loyalty.

Impact: This study can be used as a connector between marketing studies on brand loyalty and historical research about political propaganda's long-term effects on societal values.



---
A collage titled
︎︎︎Stone waves. Three flags: Guam, United States, North Korea
. Photo courtesy of shutterstock user Zbitnev.
TENSION RISES IN THE KOREAN PENINSULA DUE TO U.S. MILITARY BUILD-UP ON ISLAND OF GUAM

RISD HPSS | Providence, Rhode Island

: The U.S. government builds up missile defense on Guam to capture the respect of countries lining the Western Pacific Ocean. Military build-up on the island of Guam may have led to further tension in the Korean peninsula due to North Korea's nuclear weapon development parallel to U.S. build-up.

: Secondary research through literature review, incorporating journalistic writing, of articles related to military build-up by the U.S. government, e.g. defense infrastructure, on the island of Guam in reaction to missile devleopment in North Korea.

Insights: Although both the U.S. and North Korea develop and possess military defense infrastructure, it is highly unlikely either will use defenses systems to inflict direct, physical harm. Rather, the infrastructure acts as a power symbol on the global stage to ward off potential of any military action.



---