︎Fonts

2022, Arcadia.
Unconventional, three-style display font family inspired by video-games of the early 21st century. Guided by
Graham Bradley
,
Lynne Yun
and
James Edmondson
of
Type West
.
Image text
:
In a realm far away in space & time, a Rogue traveller comes upon the ruins of a futured civilization...
2021, Candida.
Decorative, geometric slab serif revival of
Candida Antiqua
. Guided by Graham Bradley and
Kel Troughton
of Type West.
Image text
:
Werecat (written also as were-cat) is an analogy to "werewolf" for a feline therianthropic creatue.
2020–2021, augustine.
Interpretation of 18th-century punchcuttings inspired by minor inconsistencies found in metal type. Guided by
Frank E. Blokland
of
Plantin Instituut voor Typografie
.
Image text
:
crystal healing is a pseudo-scientific alternative medicine using semiprecious stones and crystals such as quartz
2020–, Stencil스텐실.
A Korean/Hangeul한글, stencil-style display font inspired by the work of
Font Designer Laura Meseguer
,
Font Developer Dr. Ken Lunde
, and event branding of
ATypI All Over 2020
.
Guided by
Chorong Kim김초롱 of Sandoll
.
Image text
: 한글 디자인을 배우다
/ to learn hangeul design
2020, Ribbon.
Horizontal-contrast sans font inspired by physical & digital ribbons in 3 weights. Guided by Graham Bradley of Type West.
Image text
:
For printers and typewriters: Typewriters & dot matrix printers use a cloth or plastic ribbon to hold the ink.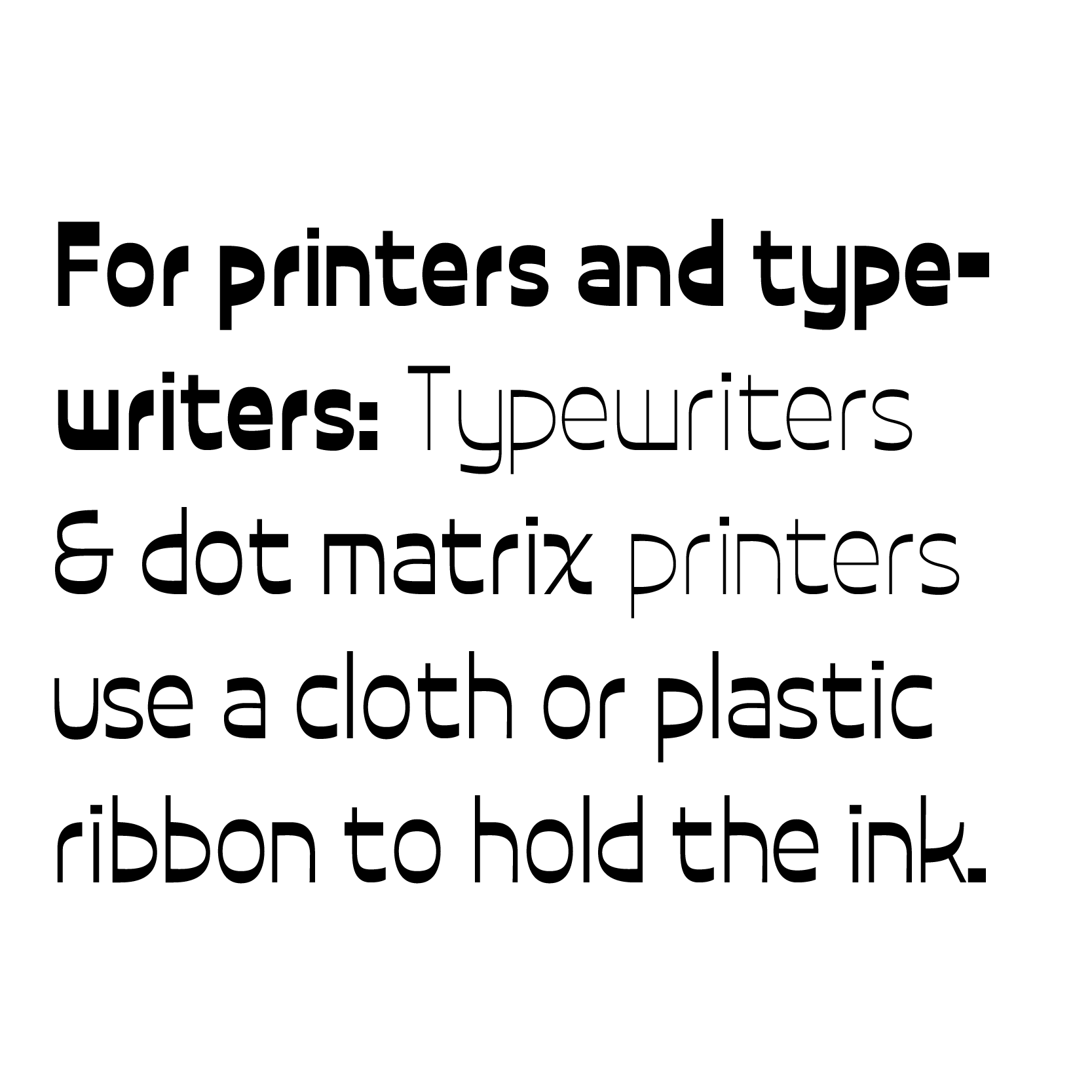 2018–2020, bridge브릿지.
(Latin) 9-style pixel font illustrating the history of cultural assimilation on Guam inspired by the speech
Paradox in Paradise
.
Image text
:
Dr. Pedro Cruz Sanchez (29 June 1925–15 August 1987), known as "Doc," was a prolific educator, historian and public servant who served as President of the University of Guam, and published several landmark books that document Guam's history.
(Hangeul한글) Exercise in self-teaching the systematic and visual principles of the Korean script through 352 glyph drawings.
Image text
: 브릿지 BRIDGE
2017, Canoe.

Humanist serif text font inspired by the book
IBM and the Holocaust: The Strategic Alliance between Nazi Germany and America's Most Powerful Corporation
.
Guided by
Richard Lipton of RISD
.
Image text
:
In the early 1880s, Herman H. Hollerith, an employee at the U.S. Census Bureau, conceived of readable cards with standardized performations to tabulate traits such as nationality, gender...